Carve Careers
We are a team of security consultants who do more than hack. We combine engineering and consulting expertise to act as trusted advisors to the world's largest companies, while actively seeking healthy and harmonious lifestyles.
Apply Now!
Win Together
We align our goals with our customers and elevate our game to get there. Our customer's success and our success is one and the same.
Bring Your A-Game
You are a professional. You are responsible for yourself and for the people around you. Lead up and down the chain of command. You don't need permission to be awesome.
Outcome Focused
We understand our customer's needs, clearly communicate a plan to solve their problems, and deliver the results on time. We're a trustworthy and reliable partner
Stay Hungry
We do what it takes to reach our goals, and push our boundaries. We find the vulnerability, learn the right tool for the job, and make it do our bidding. We relish a challenge.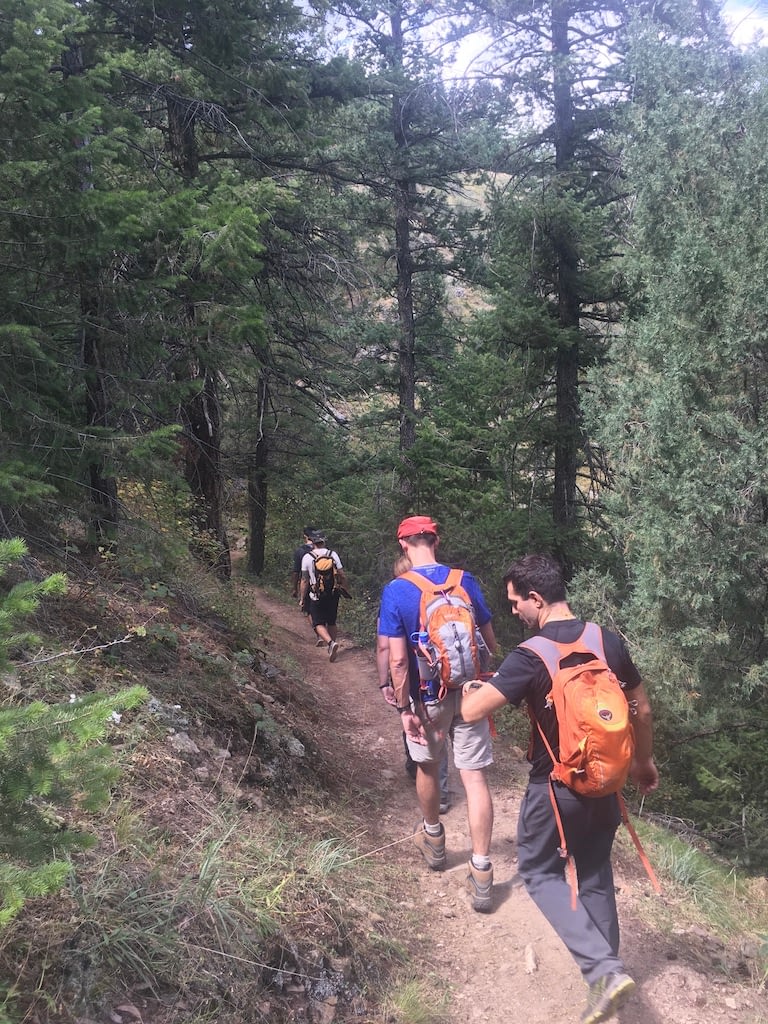 We Believe In A Balanced Life
Our team doesn't discover vulnerabilities and bang on keyboards all day — we trail run, play music, ride bikes, and enjoy a well-rounded lives. We believe that wellness and happiness compounds our joys in life and leads to more success in work. We work at a long-term, sustainable pace and actively encourage and help our consultants to pursue their interests outside of security and technology.
We Give Our Consultants Autonomy, Mastery, And Purpose
We'll empower you to master technical competencies and consulting skills — not only so you can deliver successful arrangements with our clients, but so you can learn and grow as a security consultant. We'll create a personal roadmap for your growth at Carve including both technical and management tracks so that you can advance your career, on your terms. We believe in letting you create the work environment that's best for you — working at Carve isn't an "office job."
We're Information Security Experts
Working at Carve lets you learn from some of the best and brightest in security — and they aren't just on our team. We believe in engaging with the broader security community to stay on top of our game. You'll have the opportunity to attend conferences, conduct research, and expand your horizons outside of project-based work.
Hiring Process
How You Join Us
What's the job?
Assessing the security of software and hardware systems. Understanding how systems are built and learning how to break them. Working with our experienced team on short-to-medium term engagements.
Who are we looking for?
You do not need to have information security experience. People who enjoy writing code, solving problems with code, and learning how computers work at a fundamental level all work at Carve. We're hiring for all experience levels: from zero experience to information security veterans.
Resume Review + Screening Call
You'll chat with us for 30 minutes so we can learn about your background and you can ask any questions. Prepare to talk about what you're good at (professionally and personally) and how these experiences have prepared you to work as a security consultant. We'll also cover standard questions about compensation, where you live, and eligibility to work in the USA. At the end of the call, we'll provide you with immediate feedback and ask for references if you move to the next step in the process.
Technical Challenge: Work Product Test
This isn't a typical "technical interview" — we want you to be prepared and do your best work. The test is modeled on a typical security assessment that mirrors projects you'd work on with us at Carve. We'll provide you with topics and technical resources, and you can work on the product test as long as you need, as long as you provide weekly updates. Your final deliverable is a brief email outlining what a software developer would need to understand the problems, recreate the issues, and fix them.
In-Depth Interview
We want to get to know you. This means understanding how you work, approach problem solving, and what experiences you have that would make you successful at Carve. We encourage our consultants to maintain a harmonious work-life balance and want to learn about what you are passionate about outside of work. Members of the Carve team are athletes, artists, dedicated pet owners, community volunteers — what do you pursue when you 'carve time out' from your day?
Testimonials
What Carve Team Members Are Saying
I've been at Carve for a little over a year now and I love my job. The work I get to do for clients is relevant and engaging, there's always room to grow, and the work culture is great.
I've been really enjoying the work and the thoughtfulness that we use in tooling and process improvements. It's not overwhelming and it doesn't constrain us, but it has made a positive impact on how we do work and the efficiency in which we do work.
I always learn something new, every day, while doing what I like most. Plus, being full-time remote allows me to work from anywhere in the world and forget about commute times!
I appreciate the flexibility we have in doing our work, and I enjoy meeting the high expectations of our customers with the help of the team. Each project brings a new puzzle, and so every project is interesting.